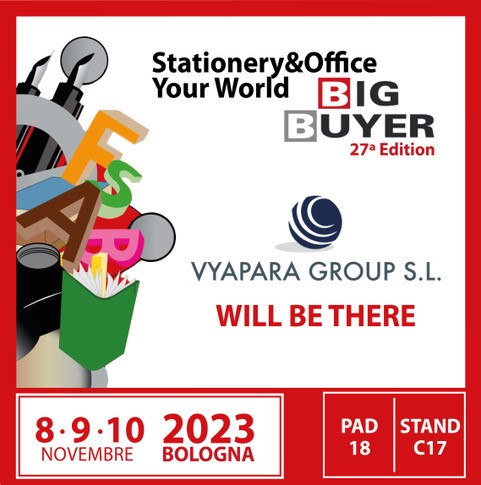 🌟 Exciting News from Vyapara Group S.L! 🌟
We're thrilled to announce that Vyapara Group will be showcasing our innovative products at the 27th edition of Big Buyer, one of the premier events in the retail industry!

🗓 Save the Dates: November 8th, 9th, and 10th, 2023
📍 Venue: Pad 18, Stand C17, Bologna, Italy

Big Buyer is the perfect platform to witness our latest offerings and discover how Vyapara Group is shaping the future of the retail landscape. We've got some exciting surprises in store for you, and we can't wait to share them with the world.
Join us at this prestigious event to explore our cutting-edge solutions, network with industry experts, and experience firsthand why Vyapara Group is a game-changer in the retail sector.
Stay tuned for more updates, sneak peeks, and surprises leading up to Big Buyer 27th edition. We look forward to meeting you in Bologna!